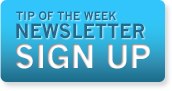 The Tip of the Week newsletter features one play we think you can't live without. We're not going to bombard your e-mail with a daily parade of "hottest stocks" - when we say week, we mean it, the WEEK.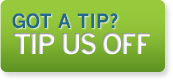 The fast-moving small cap space can look like a money-sucking blur if you're standing at the edge looking in. If you want to succeed in riding the beast, you've got to have a good grip and get in on the action first-hand. That means avoiding knee-jerk reactions and getting a handle on the latest buzz.
How do you do this? Glad you asked.
Tip Us Off
Recent Tips
ISCO
International Stem Cell Corp.
Sector: Healthcare
Industry: Biotechnology
HOTR
Chanticleer Holdings
Sector: Services
Industry: Restaurants
KIPS
Kips Bay Medical
Sector: Healthcare
Industry: Medical Equipment
KNE.V
Kane Biotech
Sector: Healthcare
Industry: Biotechnology
GGR
GeoGlobal Resources
Sector: Basic Materials
Industry: Oil/Gas Exploration
Here's how it works: You keep an ear to the ground and your eyes peeled for stocks working the grapevine. When you come across a play that you think has profit potential, let us know about it so we can tell the others!
We're not looking for investment advice, we're looking for the "who's who" among small-cap stocks - those that are working the grapevine but that haven't quite warranted adequate attention. Know of a company preparing for a new product launch? Been hearing exciting rumors with some credibility? Expect fresh news about a company's latest progress? Relay that ticker to us here.
As others do the same, we'll form an active, collective pool of top small-caps trending the waters. You tip off, you get tipped off - everyone stays well informed.